Prevent Fire Disasters!
9/23/2022 (Permalink)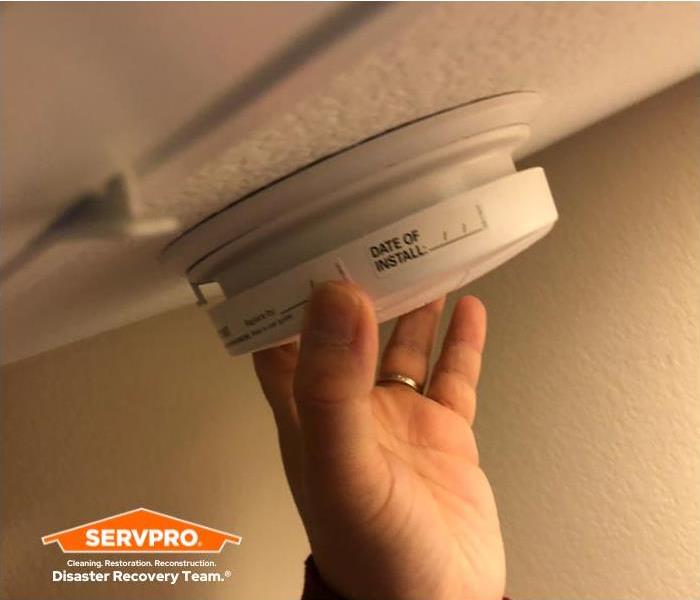 Prevent Fire Disasters!
Keep your family safe with a working smoke alarm in every bedroom.
Did you know that roughly half of home fire deaths result from fires reported between 11 p.m. and 7 a.m., when most people are asleep?
Smoke alarms save lives. If there is a fire in your home, smoke spreads fast and you need smoke alarms to give you time to get out. In fact, having a working smoke alarm cuts the chances of dying in a reported fire in half!
When it comes to smoke alarms, it's about "location, location, location."
The key message from Fire Departments everywhere, is to install smoke alarms in every bedroom, outside each separate sleeping area, and on every level of your home, including the basement (if you have one). Larger homes may need more alarms.
The National Fire Protection Association (NFPA) shares this important information so everyone better understands the life-saving value of home smoke alarms. Visit NFPA's website for more information.
*The above information courtesy of the National Fire Prevention Association.
For information on what to do AFTER a fire call a SERVPRO Franchise Professional at 609-624-0202. We're here 24/7 every day of the year.