Employee Spotlight: Minerva Alvarado - Helping to Feed the Hungry
12/10/2015 (Permalink)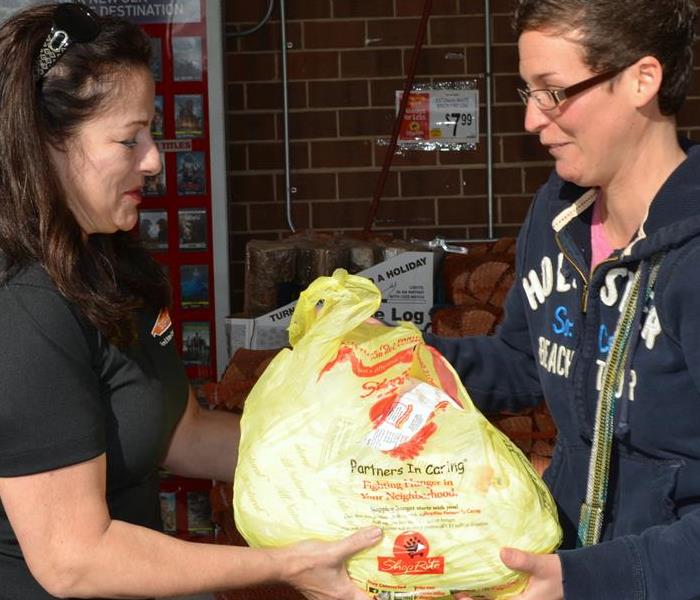 Minerva Alvarado, SERVPRO of Cape May & Cumberland Counties accepting a turkey donation from Vineland resident, Lori Ferrarie. Photo by: Jodi Streahle
Minerva Alvarado, Sales & Marketing Assistant for SERVPRO of Cape May & Cumberland Counties and a Salvation Army Vineland Corps. ("SAVC") volunteer, served as a community liaison helping to promote the 7th Annual Turkey Drive for Project Thanksgiving NJ.
Minerva also helped plan a promotional event held at the Cumberland Mall in Vineland, where shoppers could stop to take their photo with the SAVC Turkey Photo Board.
Last year, the turkey drive donations provided meals to over 1,000 families. Volunteering with Minerva on the day of the event was Sales & Marketing Representative, Monique Laperriere.
Minerva continues to volunteer with SAVC and is currently assisting in the development of their online Red Kettle Program.