Poor Air Quality? Allergies?
2/4/2020 (Permalink)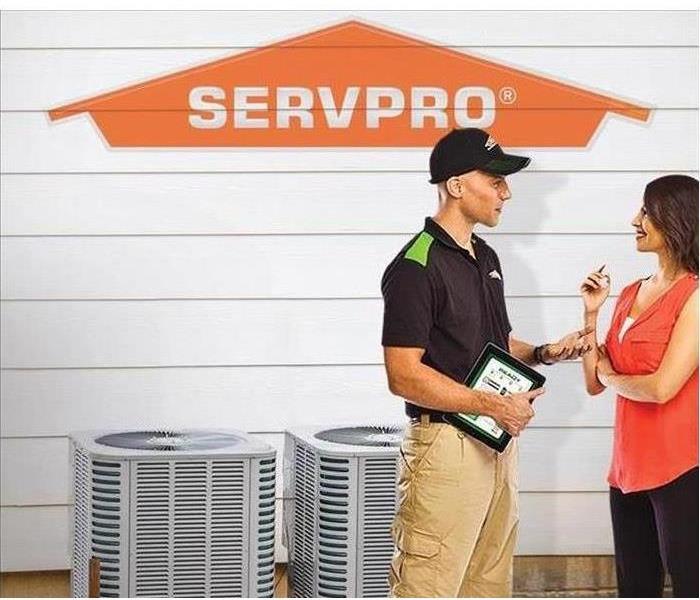 Reasons Why You Should Clean Air Ducts
When you use a traditional HVAC system, the air ducts are a vital part of circulating the air. However, when the duct work becomes dirty, your indoor air quality can suffer as a result. It can also lead to further problems like mold growth, which may impact your health. To avoid this, the Franchise Professionals at SERVPRO® of Cape May & Cumberland Counties recommends having your ducts cleaned regularly.
Why Your Air Ducts Should Be Cleaned
Breathe Easier
As air circulates through the HVAC system and your home, it is easy for dust, dirt, and pet dander to become lodged in the ducts. As the amount of allergens in your ducts increases, those with allergies may experience an influx of symptoms, such as red and puffy eyes, sneezing, and a scratchy throat. Dust and dirt in your ducts may result in poor air quality.
Remove Mold
When moisture from damp areas in the home makes it to the air ducts, they may encourage mold and mildew growth. This may lead to spores spreading throughout the structure and possibly lead to other health effects.
Increase Energy Efficiency
When air ducts become impacted with dust and other debris, it causes the HVAC system to work harder. As a result, your monthly energy bill can start to go up. When you have it cleaned, the air can blow freely out of the vents. Additionally, your unit is less likely to require as many repairs when it is working efficiently.
If you are experiencing an increase in allergy symptoms or smelling a musty odor coming from the air vents, it's time to have your duct work cleaned. The trusted team at SERVPRO of Cape May & Cumberland Counties provides numerous residential and commercial restoration services, including air duct and HVAC cleaning, mold remediation, and odor removal and deodorization. For questions about our services, contact us at 609-624-0202 or EMAIL.